Radiant Life Youth
At Radiant Life, we believe that the youth should not be looked down on. We believe that they have the same capacity to experience God, encounter the Spirit, and embrace the world around them as change-agents for Christ.
Your first visit
Radiant Life Youth meets Sunday evening from 6:00PM to 8:00PM at the Dublin Campus for students in 6th through 12th grade. This is a night where you can encounter God who loves you. It's a place where you are free to express yourself in worship, meet friends that will believe in you, and be empowered to change the world!
Meet our Youth Pastor
David Clayton joined the Radiant Life Church leadership team in 2020. David and his wife Bethany believe that the youth are the future to furthering God's kingdom, and desire to equip them to fulfill their calling. They love building relationships with students and parents and have a strong emphasis on discipleship.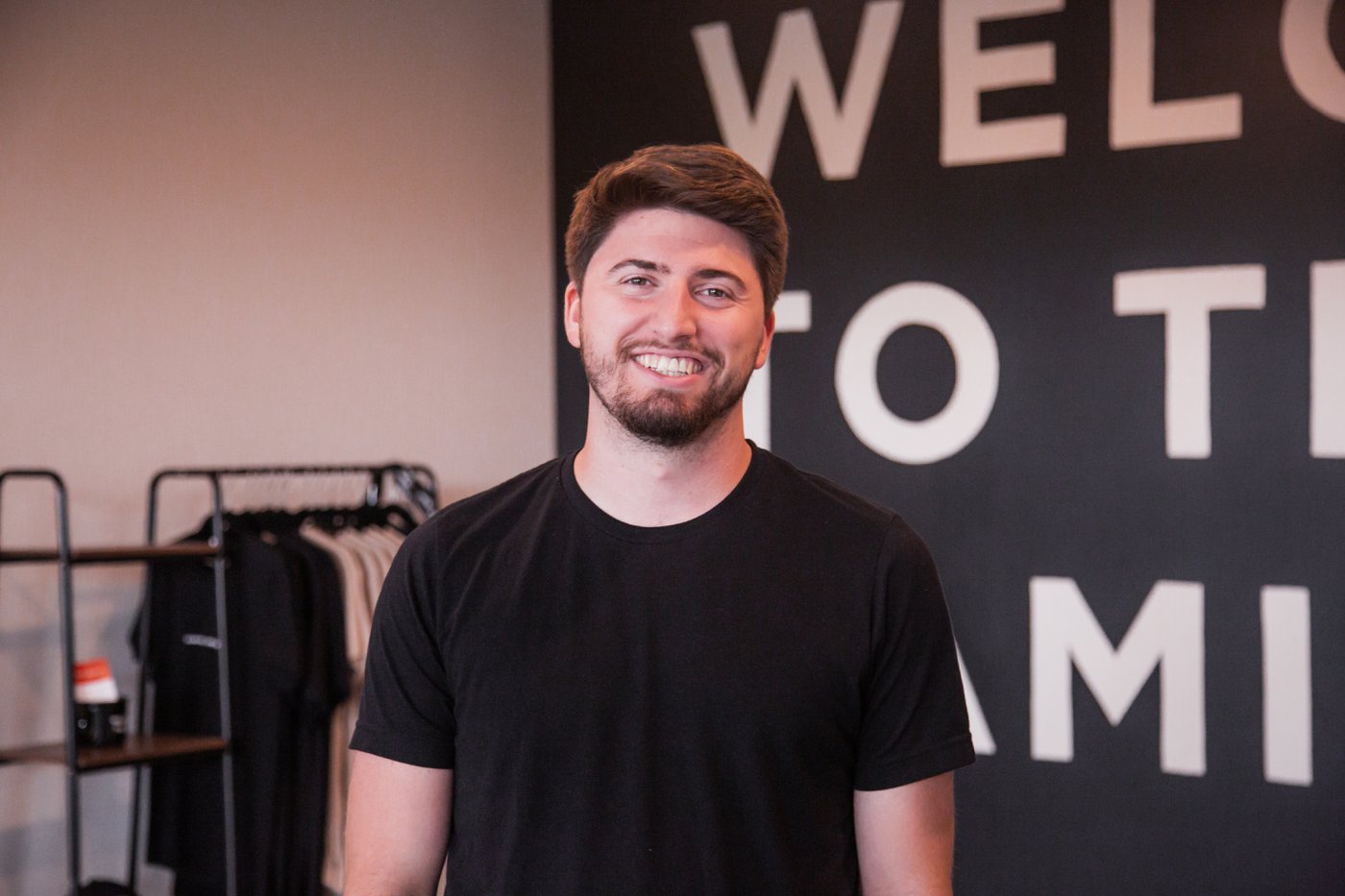 Other Programming & Events
Girls Ministries: Friends & Girls Only are Bible-based small groups for girls, grades 6th through 8th (Friends) and 9th through 12th (Girls Only). It's an opportunity for you to grow in your relationship with Jesus and create lasting, life-changing friendships through activities, mentoring, and discipleship. We meet Wednesdays at 7PM at the Dublin Campus.
Royal Rangers: Adventure & Expedition is a mentoring ministry, providing Christ-like character formation and servant leadership development, in a highly relational and fun environment. Our mission is to Evangelize, Equip and Empower lifelong servant leaders, challenging them mentally, physically, socially and spiritually. We meet Wednesdays at 7PM at the Dublin Campus.
Teen Bible Quiz is a competition-and-achievement based program that encourages students to study Bible trivia questions, verses, and large portions of the Bible to recite from memory.
Summer Camps: Probably the best week of your summer. Ohio Youth Ministries offers three different camps, with three different experiences, on three different weeks. These camps have been a staple of a great summer in the Ohio Ministry Network for over 70 years. Our camps take place at Heartland Conference Retreat Center, a beautiful year-round Christian conference and retreat center.
Fine Arts: We believe that the world is shifting to an arts-dominated culture, with media being the driving force. It's our job to develop Christian creatives to help shape the culture of the arts, and Fine Arts allows students to discover and develop your talents by presenting or submiting entries into divisions like: Art, Communication, Drama, Exhibition, Instrumental, Vocal, or Writing.
REACH Conference: A high-energy weekend of wild fun, engaging speakers, personal growth, spiritual development, and faith-based friendships as we learn to serve and make a difference together.
Looking for more information on state-wide youth events? Check out Ohio Youth Ministries.
Got questions?
If you have further questions concerning our Radiant Life Youth experience or visiting Radiant Life Church with teens, simply click the button below and get in touch with us!