Church is so much more than a Sunday service - it's a community of people dedicated to drawing out the best in each other. If you're ready to get connected to this family or curious about learning more, come and visit us!
DUBLIN CAMPUS:
7100 Post Road, Dublin, OH 43016
SUNDAY | 9:30AM & 11AM
Worship Service & Children's Ministry
SUNDAY | 6PM
Youth Ministry
WEDNESDAY | 7PM
Midweek Service, Royal Rangers & Girls Ministries
A Letter from Lead Pastors Christopher & Rachel
Welcome to the Family!
Radiant Life Church is a multi-generational, multi-ethnic, Bible-believing and teaching church. Our heart is for you to experience God in a powerful and life changing way. We pray that everyone who walks through our doors would be led towards relationship with Jesus and love for their world! We are fully committed to living out the mission that we feel God has given us:
CHANGING LIVES.
through real encounters with a good, heavenly Father
DEVELOPING LEADERS.
through community discipleship and service
SHARING THE LOVE OF JESUS.
in both our neighborhoods and the nations of the world
EVERYWHERE!
Radiant Life Church is a church with the heart for multiplication with the mission to see "One More For Jesus". We invite you to join us this Sunday for amazing kids ministries, powerful music, an in-depth dive into the Bible and tight community. We pray you will find your place, your people and your purpose at Radiant Life Church.
Whether you're actively looking to grow in your relationship with God or just want to check out what is happening at Radiant Life, we invite you to join the family!
Hope to see you Sunday!
Pastors Chris & Rachel Gross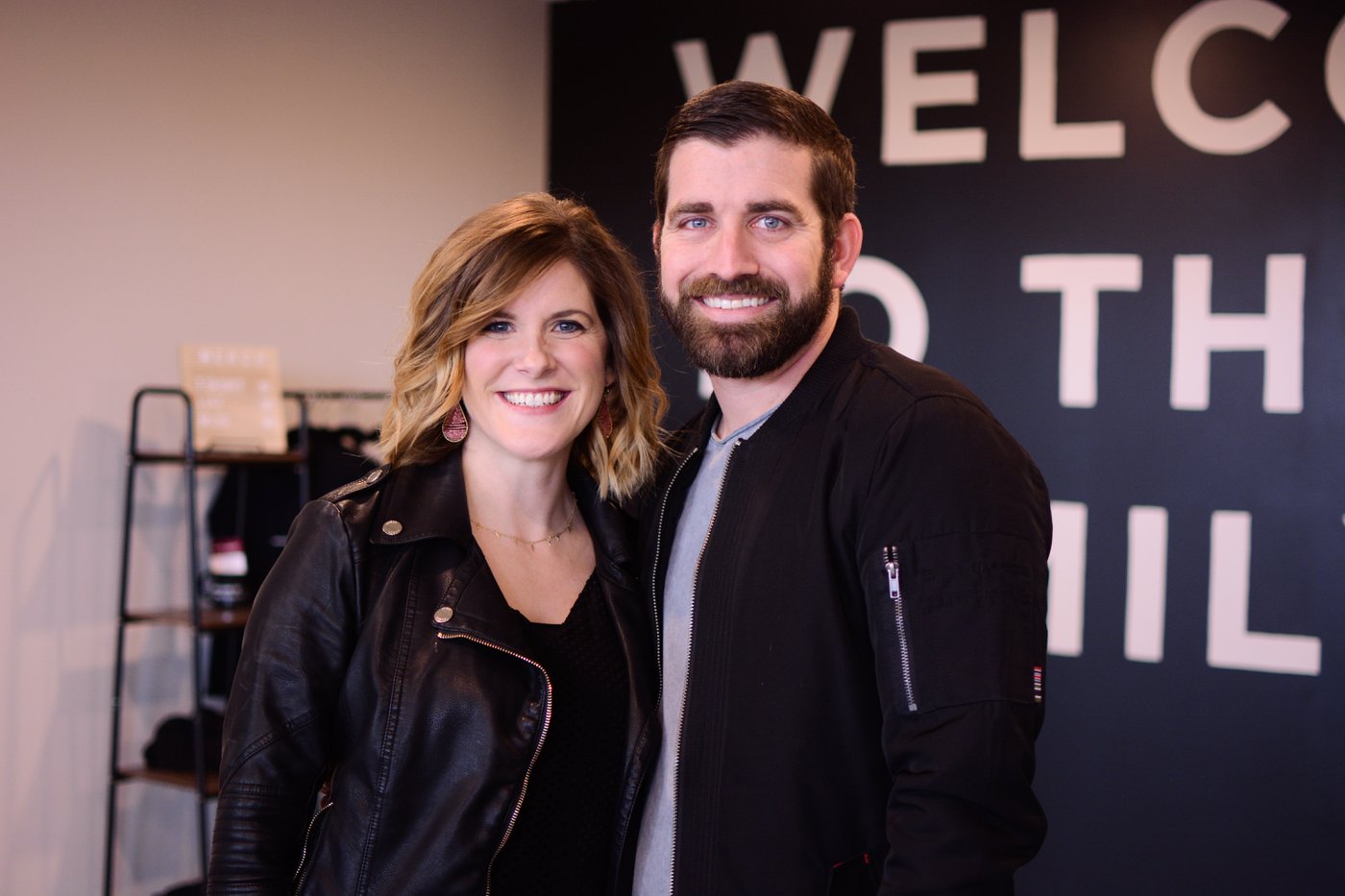 What to expect
How long is a Radiant Life CHURCH service?
In total, a Radiant Life Church service is about 60 minutes in length. Services begin with the worship team leading the church in music & song lyrics are projected onto the screens so you can sing along and engage with worship however you feel most comfortable. After the music portion of service is complete, one of our pastors will come up to share an encouraging and hope-filled message about Jesus.
What's the culture like at Radiant Life Church?
Sunday's at Radiant Life are engaging, casual, and relaxed. We are a diverse community, dedicated to experiencing God, loving each other well and developing healthy family. Come as you are and expect to feel welcomed as our guest.
What about my kids?
We know that getting your family out the door is a great accomplishment, and we want to make it the best day of your week! Radiant Life Kids has prepared a safe, high-energy environment for your children to encounter God in. During our Sunday morning services, we provide quality, age-specific programs with crafts, music, and Bible teaching for infants through fifth grade.
Our secure check-in system creates an easy check-in process for you and a safe experience for your littles. You'll want to leave yourself an extra ten minutes to get your family signed in.
If you are joining us for our Wednesday evening midweek programming, we encourage you to check out Royal Rangers and Girls Ministries. These are weekly discipleship groups for every age, from toddlers through high school students.
Your first visit
We know that it takes courage to visit somewhere new, and we want to help make your first experience at Radiant Life Church a great one!
Before or after service, we invite you to stop by our Connection Area for a quick meet and greet with some of our team! We'd love to get to know you a little better, give you a gift, and offer some information about the Radiant Family.
Have questions or need more information?