RFK lunch/dinner at La Rosa's is a great way to support Royal Family Kids Camp while enjoying fellowship with family and friends. 15 percent of all proceeds will go toward Royal Family. La Rosa's 7048 Hospital Dr, Dublin (Avery Square, near Kroger). The below flyer is needed for RFKC to receive credit.
For more information, please contact John or Jessica Dale at johndale_1998@yahoo.com or jessica.dale47@yahoo.com.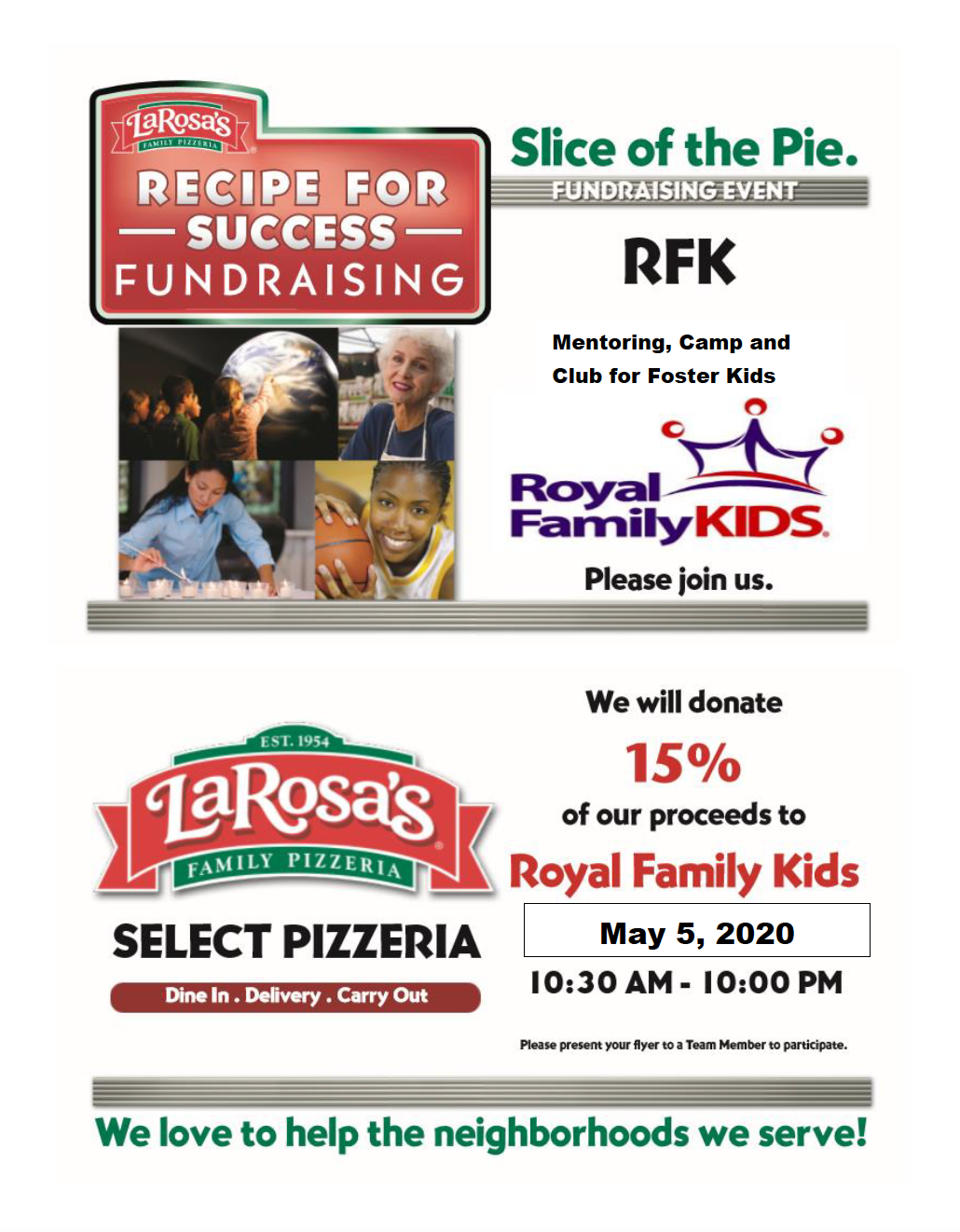 Looking for more events?